Call Recorder Apresa is an economical solution to record a large number of calls simultaneously in a secure way. It is available as a rack server, but it is also possible to install the Apresa software on your own server or virtual machine.
Apresa can read VoIP data via port mirroring, but in many cases Apresa receives (additional) call data straight from the PBX involved. For example, when recording from a ShoreTel PBX, Apresa reads from the ShoreTel database to optimize call recording information.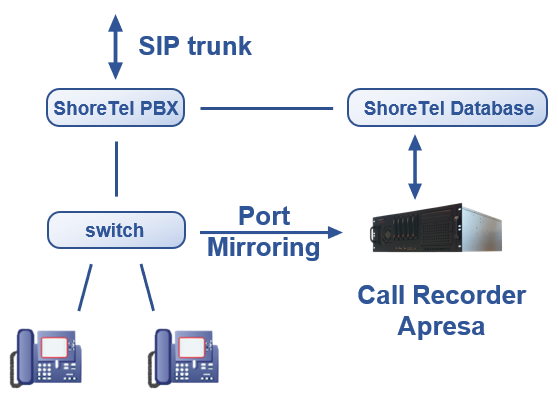 This is one of the many call recording solutions that are included in Apresa. Feel free to ask for a quote or a free trial.
---