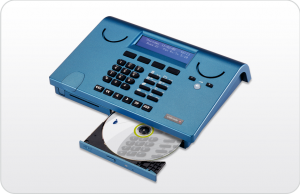 The Fax Server ISDN II is a true corporate Fax Server for the demanding customer. The Fax Server is usually connected directly to the ISDN basic rate trunk lines completely independent of the telephone switch (PBX). In fact, when faxes come in over the ISDN trunk lines the Fax Server will pick them up even before the PBX knows there is an incoming call. Installing the Fax Server on the trunk line also saves the need for internal analogue lines usually needed to connect standard fax machines.
Incoming faxes
The Fax Server can be used to redirect incoming faxes automatically. This Automatic inbound fax routing,  using an ISDN line and MSN multiple subscriber numbers, users can be assigned personal fax numbers without having to install physical fax lines for each number. The number of the line is passed to the Fax Server upon receiving the fax, and it will automatically reroute the fax to the corresponding user. "Unified messaging" at its best. An organisation could easily have a separate fax number for each department or even each person. This process is completely transparent to the sender.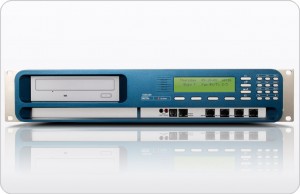 No more paper
Using the Fax Server for all fax traffic will also eliminate the need for paper archiving. The Fax Server will automatically archive every incoming or outgoing fax digitally. The moment it is connected the power of fax integration with your network will become clear. Faxes can be sent and received from the employees PC's by e-mail or with the supplied software.
The Fax Server ISDN comes in two  models:
– Fax Server ISDN with 2 basic rate lines, 4 fax channels and 1.500.000 pages (Article no: 020.01950)
– Fax Server ISDN with 4 basic rate lines  8 fax channels and 1.500.000 pages (Article no: 020.01952)
Optional 19″ professional rack mount product housing (Article no: 020.02086)