2021/8/12 Important: If your version of Oygo, V-Archive or Pico does not start, you can download an update from the Vidicode Software page. See Software Problems for more information.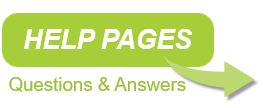 ---

We at Vidicode would like our customers, distributors and partners to be satisfied with our products and our service.
On these pages you'll find:
Downloads
• Brochures
• Manuals
• Software
• Firmware
Forms
• Support Request Form
• RMA Request Form
• Product Registration Form
• Quote Request Form
Call Recorder Apresa
• Apresa Files
Other
• Warranty and RMA procedure information
Please fill out the Support Request Form if you have a product related question to which you can't find the answer in the manual or online help. The Support desk needs to know the specifications of your product: (name, serial number, etc). You can also use the Support Request Form if you want more information about one or more of Vidicode's products. Our products are developed to meet high standards in both quality and technology. Should there be something wrong with it anyway, please read our warranty information for a better understanding of your rights. Should a Vidicode product be Defective On Arrival, please read the RMA Procedure and contact your dealer.


Call us at: