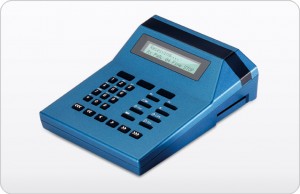 Save time, money and the environment with a Fax Server
Fax Server Uno, the ideal cost effective replacement of the old fax machine. Faxing no longer needs paper, toner or walking to and from the fax machine. The Fax Server Uno is the perfect fax solution for smaller organisations.
Fax Server Uno Faxes can be sent from and received on the employees PC by e-mail or with the supplied license free Fax Server Access software. The Fax Server automatically archives every incoming or outgoing fax digitally. This totally eliminates the need for paper archiving.
The Fax Server Uno is a single channel Fax Server, the ideal Fax Server to replace the fax machine(s), simply connect it to the analogue fax line. Simplicity Although internally very sophisticated, the Fax Server Uno is delightfully user friendly. It requires no maintenance, no integration with exchange and takes up no licenses on the network. The Fax Server Uno is a single line unit that needs to be connected to an analogue internal extension or an external analogue line. The Fax Server Uno can also communicate via LAN. Storage capacity approximate 300.000 fax pages, Maximum 300 users.
– Fax Server UNO with 1 fax line and 300.000 pages (Article no: 020.01479)
Features
Incoming and outgoing faxes at every workstation
Up to 300.000 fax pages storage capacity
Easy to connect to local network Works with LAN or internet
Connects fax and Email
Can be used with Windows  7 / Windows 8.x / Windows 10
Specifications
Article number Fax Server UNO: 020.01479
Working temperature: 0 – 40°C
Size: 17,5 x 22,5 x 7,6 cm
Weight: 1000 grams
Power: 230/110V  50-60Hz
Telecom connectivity:  POTS on 2x RJ12, one for input, one for output
Technical approvals:  EMC: EN55022 ClassB  EN55024 ClassB  FCC15 subpartB  Safety: EN60950
Telecom: T 11-13 TBR 21 ATAAB-note DE09