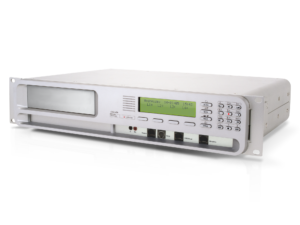 The Call Recorder PRI models are Vidicode's top models for recording from ISDN Primary rate (30 channels, also referred to as E1). The PRI is manufactured with the latest techniques developed by Vidicode to make it the most easy to install, yet flexible E1 recorder. Why would you need a Call Recorder PRI? Some possible answers could be: To protect your organisation when employees trustingly act on something agreed by telephone, such as an order placed. To justify that employees have responded well to the demands of people and organisations, for example in healthcare. To protect our employees against threats.
There are three basic models of the Call Recorder PRI :
010.01830 PRI for 30 channels with high quality recording only (4100 hours)
010.01832 PRI for 16 channels with full compression mode (41000 hours)
010.01834 PRI for 30 channels with full compression mode (41000 hours)
---
Pass Through mode
The Call Recorder PRI is connected between the ISDN network and the local telephone system, usually a PBX. This adds new functionality to the line and at the same time leaves the existing functionality untouched. Some of the possibilities of the Pass Through Mode:
– The PRI can answer the telephone, give the notification message and then connect to the PABX
– The PRI has various settings for selective recording, for example via a command from the telephone keys (** star commands) or based on internal or external number recognition (Caller ID). Do you want to simply record everything or do you want to start the recording yourself or do you want to decide if you need a recording after the call is completed?….
– The PRI can withhold internal telephone numbers on an outgoing call (CLIP Filtering)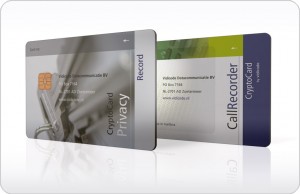 Securing recordings
The Call Recorder PRI is equipped with an IC Card reader. Using the CryptoCard, available as an option, the recordings can be encrypted. Without a corresponding CryptoCard and pin code the encrypted recordings cannot be played back. This is not only a professional way to protect the calls, but is especially useful to protect the privacy of the people involved.
Secondary PRI
A secondary PRI has exactly the same functionality as a primary, but it will only perform when there is a primary PRI installed in the network. . Should your company expand it's telephone traffic, it could be useful to have a secondary PRI. The secondary PRI's hardware is adjusted to be able to be recognized by the primary PRI. This recognition is communicated to the Call Recorder PC Software. The software handles the telephone traffic as if the primary and secondary are one Call Recorder.