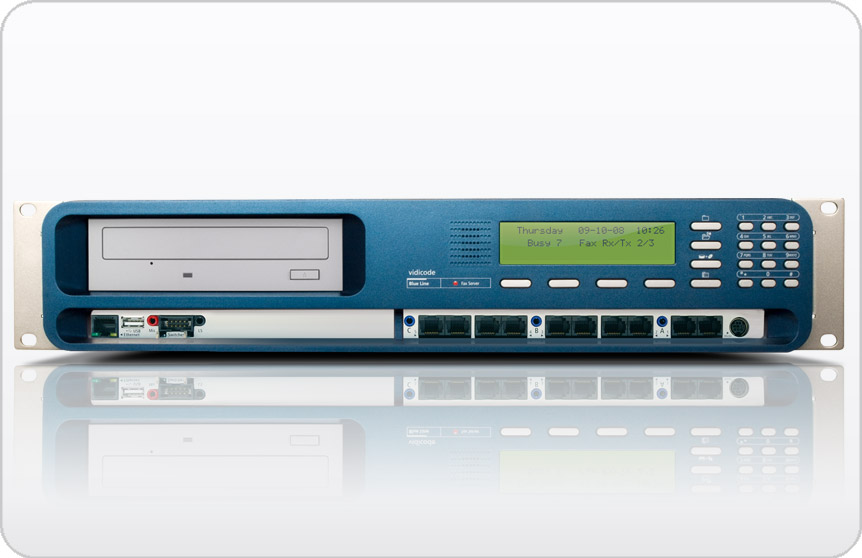 Vidicode manufactures Fax Servers for analog telephone lines and ISDN, desktop and 19″ models, for large and small businesses.
Fax Servers take the paper out of faxing. Receive faxes on the regular fax number and the Fax Server archives them and reroutes them to the specified e-mail address automatically.
Thousands of faxes can be stored without loss of paper, without becoming unreadable. Send and receive faxes from the pc on your desk.
---
Fax Servers for analog lines
Fax Server Uno
A single channel Fax Server for small businesses and personal use. Max 10 users.
Learn more…
Fax Server Octo | Quarto
The flexible 1 to 8 line fax solution for small and large businesses.
Learn more…
---
Fax Servers for ISDN lines
Fax Server ISDN
A true corporate Fax Server, up to 8 fax channels, for the demanding customer.
Learn more…
Fax Server PRI
With a possible 23.000 faxes per 24 hours, up to 16 fax channels, definitely in the Formula 1 class.
Learn more…