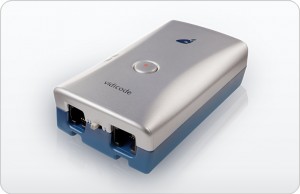 You know what's been said!
The Call Recorder Pico is a single line USB Call Recorder. It's a powerful little hardware & software combination to record from an analog telephone line, or to record analog audio that a wired handset receives from a telephone, even if this is a TDM or VoIP phone. This device allows you to record phone calls automatically or manually. The recordings are stored on your PC. They are kept in a comprehensive database on the PC including all available metadata: date, time, internal and external telephone number, duration of the call and more. You can even use it to record conversations in the room with its microphone input. It's the perfect recording solution for private persons, small businesses, call centres (special functionalities) or any other organisations.
Call Recorder Pico is compatible with Windows 7, 8 and 10. It will not run on a Mac or OS X.
Records from practically any phone with a wired handset.
---
Instruction video
In the video it is explained how the Call Recorder Pico can be connected to system telephones.


---
Features
Unlimited recording time
Every gigabyte of free disk space on your PC allows you to record up to 180 hours of conversation on a hard disk.
Multiple telephones
It's possible to record simultaneously from one up to at least 4 Pico's on 1 PC, depending on the USB & processor capacity of your PC.
Search function
The Pico software has an extended search function. Search by Date, Week, Time of day, Duration of the call, Device, Telephone number, Name, or Notes.
Diagrams