You will never miss an incoming call again, and the people calling you will have the certainty that their call is answered.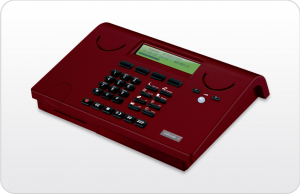 The Anuncio is an announcer for ISDN BRI or ISDN PRI. It provides all common announcer services used in telephone systems. The Anuncio can transfer a call to an extension. This can be automated and influenced by the schedule or based on the selection in the menu of the automated call attendant. When a call is transferred this can be announced with a spoken message. When stations are busy the Voice Server Anuncio can create a queue of callers waiting to be served. The caller will be informed about the progress that he or she makes in the queue. In between callers can listen to music or spoken information.


Anuncio is an announcer, a special kind of voice server.

The Anuncio will accept a call right away or after a short period of time, giving the telephone operator time to answer the call personally, play the announcement and put callers in a waiting queue. The Anuncio will take care of all incoming telephone traffic. Each telephone number can have it's own announcement. A time table allows for different announcements on various times of day or night.
Vidicode Voice Servers
For telephone systems on ISDN basic rate and ISDN primary rate lines Voice Servers are central voice systems connected between the public telephone network and the telephone system. Their purpose is to add functionality to the telephone system. The major advantage of the Vidicode Voice Servers is that they are independent of the make and characteristics of the PBX. Voice Servers therefore are easy to install and to use. The Voice Servers made by Vidicode are a unique answer to all automation needs on ISDN telephone systems. They offer a range of functionalities that will greatly enhance the capacity of your existing PBX, providing efficient solutions at an affordable price.
The Anuncio BRI is available in a desktop or (optional) 19″ model: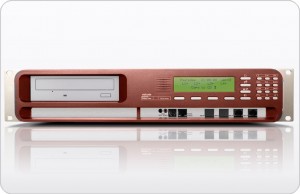 – The Voice Server Anuncio BRI 4 channels (Article no. 030.02610)
– The Voice Server Anuncio BRI 8 channels (Article no. 030.02612)
The Voice Server Anuncio PRI is available in 19″ rack mount only:
– The Voice Server Anuncio PRI 30 channels 19″ (Article no. 030.02622)



Do you have questions about the Voice Server Anuncio? Feel free to call us at: