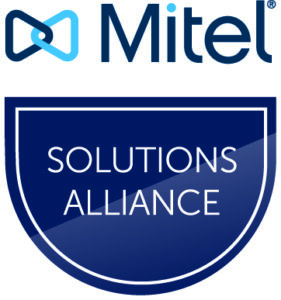 Vidicode partners with Mitel in the Mitel Solutions Alliance. We are very flexible when it comes to specific wishes and requirements of customers. If you're looking for a secure and economical call recorder, please request a quote for us.


Call Recorder Apresa records telephone calls from Mitel MiVoice Business. Apresa is a versatile and economical solution to record a large number of calls simultaneously. It is fitted with advanced and proven features to meet PCI-DSS, MIFID II and GDPR regulations with more ease.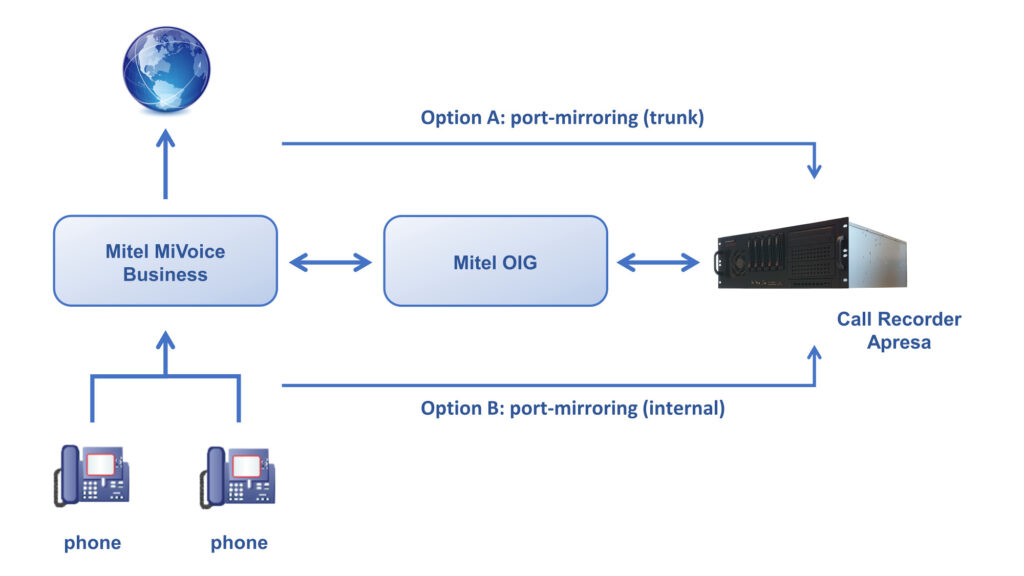 To record calls, Apresa can collect call meta data from Mitel MiVoice Business using the Mitel Open Integration Gateway (Mitel OIG). The integration with Mitel OIG is used by Apresa in combination with port-mirroring of VoIP traffic. Apresa communicates with the OIG, and not directly with the MiVoice Business telephony system, as shown in the diagram.