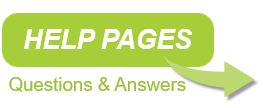 Search help pages:

Running Apresa in a Virtual Machine
The following virtualizers have been tested: VMware, Hyper-V, and VirtualBox. The XEN virtualizer is known to have issues.
Recording of non-networked data through a physical Synway card is not supported for any of the virtualizers.
If the virtualizer provides an OS compatibility setting, then choose Debian 64 bit, or alternatively Ubuntu 64 bit.
If possible, do not install Debian, but use the Vidicode installation ISO image for Apresa. This includes the Debian Linux distribution. If you cannot install using the ISO image, but have access to an existing Debian installation (in the cloud), then please refer to the document "Apresa – Installation on existing Debian machine".
The document "Apresa – Installing in VMware" offers detailed information on how to upload the Apresa installer to VMware ESXi, create a virtual machine in VMware ESXi, install Apresa in the virtual machine, and run Apresa for the first time.
To accept port-mirrored data in the virtual machine, look for a network adapter setting called "Promiscuous mode" to enable. This might be called differently in different VMs. The point is that Apresa must receive the mirrored VoIP packets that are not addressed to the Apresa. For setting up port-mirroring on Hyper-V, see this article. See also: Explanation for VMware
As network adapter type, in VMware choose VMXNET3 or E1000 (and not VMXNET). In VirtualBox choose Network bridge adapter. Other settings might work as well.
For more information about the installation in general, please see the Apresa installation manual, and the release notes included with the ISO installation file.